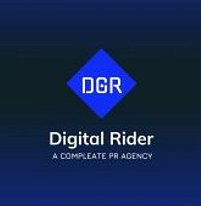 Great value for what you get!
I was skeptical at first but Avijit…
DIGITAL RIDER a digital performance agency based in India. We offer end to end digital marketing and outsourcing services to brands and agencies across the world. We help brands with PR Services, Digital Marketing with White Hat SEO techniques, Content Creation, Advertising, Branding, & Social Media Marketing. With DIGITAL RIDER, it's time to grab a complete 'digital transformation'. We'll enhance your online presence, sales, boost profits, traffic & ROI through our performance-driven approach, and our rigorous conversation strategies.
Creativity without limits,
Aesthetics with functionality,
Quality without compromise.
Digital Rider can help you strategise, customise, and deliver your brand communication most uniquely. We provide engaging solutions using new-age PR techniques, website development & full service of SEO. People of our agency have years of experience in Digital Marketing, Public Relations, and Marketing to build your business proactive strategies for communication, which will not only distinguish from your competitors but intensify your Market and revenue.